Podcast: Play in new window | Download (Duration: 40:05 — 18.3MB) | Embed
Subscribe: Apple Podcasts | RSS
Martin Voigt,  the only beer blogger in Austria, is our first guest today, and Dr. Hoby Wedler is also here, together with Bob Sonnenberg and Jeff Harrington from the Earle Baum Center in Santa Rosa. Martin will talk about his trip to California to get better acquainted with the craft beer industry here. Then Dr. Hoby Wedler, an organic chemist who has been blind since birth and who is a flavor expert, will lead a blind taste test.
Martin Voigt greets Steve Jaxon with "Servus!" which is a typical Austrian and central European greeting. Martin says that Marzen beer is the most popular style in Austria. It's a lager beer. They have some Pilsners too, but mostly those are made in Germany. In the last decades, major companies have bought all the small breweries in Germany, but not in Austria, where they still have small or mid-size breweries that have existed for many years. Austrians like having beer that comes from a local brewery. So this makes it easier for Austrians to get into craft brewing. Herlinda has noticed that they like American beer there. Martin Voigt mentions that Lagunitas just got a distributor in Europe and they were at the craft beer festival in Vienna. US beer is known now as some of the best in the world. Many American breweries don't ship to Europe so Martin had to come to California to meet the brewers and taste the beers. Martin Voigt's trip has included visits to Sierra Nevada in Chico and Moonlight Brewing (recent Brew Ha Ha guests). He will visit breweries for the next two weeks.
Next they taste a cider flavored with hops called Black Stock. Martin says that cider has become popular in Austria too.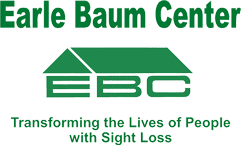 Herlinda introduces some guests from the Earle Baum Center, a nonprofit regional community center in Santa Rosa California, serving people with sight loss in Napa, Sonoma, Lake and Mendocino Counties. Bob Sonnenberg is Director of Development and Jeff Harrington is a Director and Assistive Technology Specialist. Dr. Hoby Wedler is also in today, he is a PhD organic chemist and a sensory scientist.
As they taste the hop flavored cider, they notice the hop called Lemondrop among the other flavors. Everyone agrees it has a unique flavor. Herlinda tells about another cider called OMG Ugly cider. They brought some spice aroma ciders, one that tastes of cedar chips and star anise pods.
Steve introduces Dr. Hoby Wedler and asks him to tell about his activity. He has a PhD in computational organic chemistry and is a sensory science specialist. He and his business partner have founded Senspoint Design.
Steve then asks Bob and Jeff to talk about the musical event that usually happens at this time of year, but this year the Earle Fest wasn't on target for what the organization does. So they are having another event, a community open house, where they can show what they do.
Earle Baum was a blind farmer born in 1896 who lived to the age of 90. He wanted to be a journalist, but they did not have the technology he needed to do that as a blind person. So he stayed on his farm and designed a lot of assistive tools to help him do the job. "Your Vision Our Focus" is the name of the event. Bob and Jeff describe what the Earle Baum center does, including core services to help persons with visual impairment, to help people learn to live with significant vision loss.
One of the services they have is some simulators to help family members understand the effects of different types of visual impairment. Herlinda mentions that pharmacies in Europe provide Braille information with prescriptions.
Next, Hoby has brought some blindfolds for everyone to wear, in order to conduct a blind taste test. Steve puts on the blindfold and his first taste is Sierra Nevada Torpedo IPA and they discuss its flavor profile.  Next they taste some anise mixed with cedar chips. Every item has a particular scent which they describe carefully. There is a blend of cacao and coconut too. They even talk about the aromas that are in the air in an agricultural community like Sonoma County.
Martin has brought a German beer with the name Sonoma, because the brewer came to California and was inspired by San Francisco and Sonoma County. Dr. Hoby Wedler says it has a nice lightness and refreshing quality, coming in from the hops and malt.