Podcast: Play in new window | Download (Duration: 18:26 — 8.4MB) | Embed
Subscribe: Apple Podcasts | RSS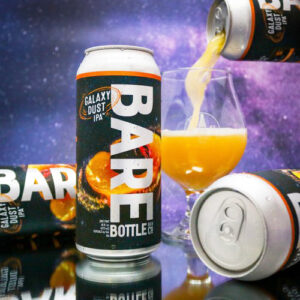 Barebottle Brewing Company co-founder Lester Koga is in the studio with Harry Duke and Herlinda Heras on Brew Ha Ha today.
There are three Barebottle Brewing locations and the one in Bernal Heights is very family friendly, which Lester explains. He visited Germany and France frequently and discovered the German beer gardens. These are large public parks with different stalls offering beer, sausages, pretzels, etc. It is an integrated communal space where alcohol is present as a normal part of life and not some kind of heavily regulated vice.
Family and Pet Friendly in Bernal Heights
In the Bernal Heights location the brewing operation is right in the same space with the hospitality space. He wants his guests to be able to bring their kids and their dogs. Conscious of the business side of brewing, they also noticed that their brand was popular in the south Bay Area so they opened a location in Santa Clara. Lester mentioned having been a guest on KNBR, a Bay Area sports station, and he considers that to be a sign of how craft brewing is deeply integrate with the local culture.
A dark beer goes with chocolate so that is a pairing that they do, in a collaboration with Zocalo, a local chocolate maker.
Next they taste a west coast IPA that Barebottle Brewing made in collaboration with Ghost Town. They just canned it yesterday. Lester likes Ghost Town for how they accentuate the bitter flavors in their beers.
Wine too!
Barebottle Brewing makes a wide variety of beers and he has brought several into the studio today. They also make wine, also under the Barebottle label. There is a sparkling pet nat from Anderson Valley, and also Chardonnay and Pinot Noir. They use about 14 tons of grapes per season and just did some Syrah and cool climate whites, Albariño and Vermentino from Buelton in Santa Barbara County. They also have some Barbera from Amador County.