Podcast: Play in new window | Download (Duration: 56:46 — 26.0MB) | Embed
Subscribe: Apple Podcasts | RSS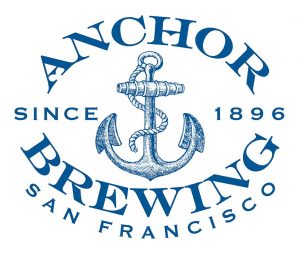 We have a special conversation with Bob Brewer, former Anchor Brewing employee, while The Drive and Brew Ha Ha are still on Summer vacation this year. There is sad news in the brewing industry, as Sapporo has announced that Anchor Brewing is closing. Here is the conversation that Herlinda Heras recorded on July 12 with Bob Brewer, who worked for Anchor for many years.
Bob Brewer was on Brew Ha Ha once before on this episode of February 17, 2020.
---
When Bob Brewer was originally hired at Anchor in 1985, he had been working for a beer wholesaler which also distributed Anchor, since about 1977. He was a draft beer installer and also did nearly everything to deliver beer, including carrying kegs around San Francisco. Bob would always say he had the best job in the world. "I get to deliver the best beer in the world to the best people in the world in the best city in the world." He was working to support his wife who was getting a degree in petroleum engineering. She took a job in southern California and he made the move. When Mark Carpenter called to ask if he could become their distributor there, Fritz Maytag presented him with "the presumptive close" and he got the job. He also got some work experience in England, which had a completely different regulatory environment. There was a brewery which was making a beer that they called Steam, too. But he mostly concentrated on the local market. The international market was more to "show the flag" than to move lots of beer. "I don't now whether the beer was the novelty or I was." He worked with a famous English beer expert named Michael Jackson.
Visiting the Barley Farm in Washington
Fritz Maytag, who owned Anchor at the time, had a relationship with a farmer in southern Oregon who grew the barley that they used in the Christmas Ale. This was Fritz' idea so that his staff could understand the origin of their ingredients. There was a famous bus trip to Yakima with Fritz and Anchor staff including Bob. They stopped at Mendocino Brewing Company for some Red Tail Ale, one of the original craft brewers. (It is now Hopland Tap run by Ron Lindenbusch, ex of Lagunitas.)
But "the elephant in the room" is the fact that Sapporo is closing Anchor. This feels like a loss in the family to Herlinda, and to many of us in the broad Anchor family. Fritz Maytag wanted to retire and sold the company to an investment group. They invested in the company and hired Bob as an ambassador. And then they sold to Sapporo. For most of the rest of this episode, Bob Brewer talks at length about the history of Anchor including some thoughts about the recent history and its closing.