Podcast: Play in new window | Download (Duration: 18:51 — 8.6MB) | Embed
Subscribe: Apple Podcasts | RSS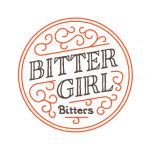 This episode features Erin Hinze from Bitter Girl Bitters and Mike Barber from Barber Lee Spirits. It was originally recorded on November 4, 2021. This is almost the end of Summer vacation for The Drive and Brew Ha Ha, so this is the second-to-last week of reruns while we don't have new shows. Next Monday, August 21, The Drive returns to live radio on Wine Country Radio 95.5 FM, Mon.-Fri 3-6. The first new episode of Brew Ha Ha will be Thursday, August 24. Cheers!
---
Erin Hinze from Bitter Girl Bitters and Mike Barber from Barber Lee Spirits distillery in Petaluma join Harry Duke and Herlinda Heras today on Brew Ha Ha. Also, Dustin Sullivan is in, to announce the opening of his second restaurant.
Erin Hinze was on Brew Ha Ha on this episode of May 17, 2018. Mike Barber's wife organizes the Petaluma Holiday Food Fair. There are lots of vendors including Bitter Girl Bitters, The Spice Queen and many others. You can do Christmas shopping at the Petaluma Hotel and have a cocktail too.
Bitter Girl Bitters
Erin explains that her bitters, "…are designed to make cocktails taste amazing," using homegrown ingredients. All her bitters have a fun concept and a fun name. She brought one with coffee flavor today.
I like to say that bitters are a bartender's salt and pepper, a concentrated flavoring additive that is meant to enhance a cocktail, to bring out the spirit and the flavors, to make it a little bit tastier. -Erin Hinze
For example, they are tasting some whiskey from Barber Lee Spirits, that has a little bit of maple shrub and some of these coffee bitters in it. The name of this Bitter flavor is Morning Wood, as it is based on coffee aged in oak barrels.
Barber Lee Spirits
Mike Barber of Barber Lee Spirits describes his single malt rye whiskey. It is 100% malted rye, a difficult and rare style for an American whiskey. It is what he started with seven years ago and is still the flagship product, among others. He and his wife have been making wine for the last seven years. His first barrel sold quickly and then he and his partners decided to build the distillery for real. They got a place and a still and they use all their own receipes and do every step themselves.
You can enjoy my entire micro-booze empire… I think it's the coolest block in Sonoma County." -Mike Barber.
Dustin Sullivan is opening Easy Rider restaurant in Petaluma, near Barber Lee Spirits. They have been open since Dec. 2021. He is a Californian and his partner and chef is from Virginia and knows Southern cooking. They plan to combine the best of Sonoma County farm production with Southern style recipes. For example, their Caprese salad us made with fried green tomatoes.
After the Moscow Mule, an Old Fashioned
The second cocktail is an Old Fashioned. Erin says the bitters are the aromatic finish on a cocktail. You need to sip on it to enjoy the aromatics and the combinations. "To me this is Thanksgiving in a glass."
Mike Barber describes the other products. 90% of their production is the two main ones, the rye whiskey and a single malt corn whiskey. But they also make special small batches of all kinds of distilled spirits. They use their custom-built fat bottom pot still. For example, they have a Gravenstein Apple Brandy, Rum made with Piloncillo sugar, they are about to bottle their Grappa and they make an absinthe blanche.
Barber Lee Spirts uses Bitter Girl Bitters in their cocktails and has them for sale at the distillery. Bitter Girl's Morning Wood is the cornerstone of their Manhattan cocktail, which is rye whiskey, sweet vermouth and the bitters.
The bitters are non-alcoholic so they can be used for non-alcoholic cocktails or mocktails. Herlinda mentions Sober Choices in Wine Country Instagram page. Erin bartends at Guesthouse, and has three signatures mocktails. One has a grapefruit basil shrub, one with pomegranate syrup and one with a ginger shrub.
So what is a shrub?
It's not a bush. It's a preservative method now popular among bartenders. Also called a "sipping vinegar" it is made by adding sugar and vinegar. A Maple-Cinnamon shrub, maple syrup, water and cinnamon reduced in a pan, then added champagne vinegar. She does them with other flavors, like pear and peach.