Podcast: Play in new window | Download (Duration: 19:41 — 27.0MB) | Embed
Subscribe: Apple Podcasts | RSS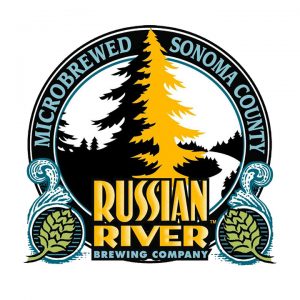 Harry Duke, Matt Carpenter and Herlinda Heras have two guests today on Brew Ha Ha, Natalie Cilurzo from Russian River Brewing Co. and Martin Voigt, the leading beer blogger from Austria are both here today. First, we welcome a new sponsor to Brew Ha Ha. Visit Santa Rosa is sponsoring Brew Ha Ha this month with the Santa Rosa Beer Passport initiative. There is a list of participating breweries at their website Visit Santa Rosa dot com. The Santa Rosa Beer Passport is your guide to explore the world-class craft beer scene in Santa Rosa.
Natalie Cilurzo from Russian River Brewing Co. joins us in the studio today because normally, today they would be gearing up for their 18th annual Pliny the Younger release. However they have decided to postpone that this year, because of the surge in Omicron cases. The new release dates are March 25 to April 7.  Despite the fact that they were conceived to run simultaneously, the Pliny the Younger postponement will not affect the 2022 Santa Rosa Beer Passport program, which will continue as scheduled in the month of FeBREWary.
Martin Voigt is visiting again from Austria. He went to northern California to visit some breweries, including North Coast Brewing and Anderson Valley Brewing and there are others still to visit. Martin Voigt began writing about beer when he wrote about being a German who moved to Austria and got to know the beer there. People were interested in his writing, then a friend introduced him to video blogging, which he decided to do. It's the only video blog in Austria about beer.
Martin brought a Vienna lager, considered to be the first modern lager, first brewed in 1841. He says that Austria always had small local breweries that served their local communities. It is lightly hopped and has a dry clean finish.
Next they open a Russian River Row Two Hill 56 which is hopped with Simcoe hops, which tends to have citrus, pine and resiny flavors. The name is an address where the hops came from. These hops give the beer a fabulous aroma.
Then they taste a beer called Falco, from the only brewery in the Vienna city limits.
Brew Ha Ha is sponsored by the Santa Rosa branch of Yoga Six located in Coddingtown Center.