Podcast: Play in new window | Download (Duration: 26:02 — 11.9MB) | Embed
Subscribe: Apple Podcasts | RSS
Today's guest is Jay Brooks, the well-known beer writer who is also one of the organizers of SF Beer Week.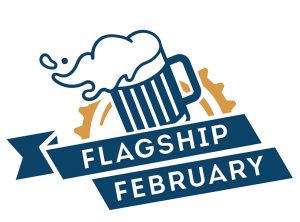 Jay Brooks has been writing about beer for nearly 30 years, based in the Bay Area. He is a co-founder of SF Beer Week and writes a syndicated newspaper column. Wade and Sean from Olver's Market are also coming in today.
Jay talks about his new initiative called Flagship February, to shine a light on "the beers that got us here." With all the new beers around, it's a chance to pause and consider the classics, like Anchor Beer. By flagship beer he means the beer that defines a brewery like Sierra Nevada's Pale Ale, Stone's Arrogant Bastard, Firestone DBA and others. Anchor Steam Beer is one of those.
Every day there are well-known writers, including Tara Nurin, who will write an article about their first experience with one of those flagship beers.
Today is the 5th anniversary of Brew Ha Ha on the radio and the first anniversary of this podcast.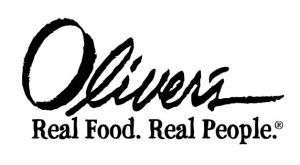 Herlinda wanted to pair some cheeses with beer so she invited Wade and Sean from Oliver's Market.  They have Oliver's first private label beer. They have begun with one and will add a stout and a lager in the next few months. They also produce their own wine, so they wanted to have a local brew too.  Their goal was to appeal to all tastes. They brought four cheeses for the four beers. One classic Basque-style from France, a goat's milk Gouda, a locally produced washed-rind, which is Red Hawk from Cowgirl Creamery, and a blue cheese. They are also serving their spicy bar nuts that they serve in their tavern. "We take our cheese very very seriously!"
This is SF Beer Week and reports are that crowds are large. It has exceeded Jay's wildest expectations. They struggled to get 100 events the first year and this year there are 800 or 900, all over the Bay Area.
Next week Herlinda Heras will be in Bologna, Italy, as a judge in the Italian "Beer of the Year" competition (called "Birra dell'anno" in Italian).