Podcast: Play in new window | Download (Duration: 23:47 — 10.9MB) | Embed
Subscribe: Apple Podcasts | RSS
This episode was originally recorded on August 3, 2017. There is no new BHH episode this week due to other programming on home station KSRO.
---
Kim Lentjes & Jeroen Hobert are our guests on Brew Ha Ha today. Kim Lentjes founded the Dutch Beer Academy in 2015 and it is still going strong. She organizes training courses for restaurant staff, tastings and Kim is also active as a judge in beer competitions.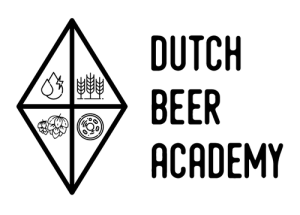 Steve first mentions that Sapporo of Japan has just bought Anchor Brewing, which was news back then in 2017, when this show was recorded live. Mark's opinion is that it is great because today, a successful brewery will have to have its own bars, like Gordon Biersch. If Anchor wants to continue to sell in New York and Chicago, they need bars there and Sapporo can do that. There are no changes in management planned and they plan to keep the brewery as it is. Mark thinks they realize what a great brewery it is and how closely it is associated with San Francisco. Fritz Maytag speaks Japanese and was always happy to visit with the Japanese brewers who would often visit his brewery.
Steve mentions that Anchor Brewing is credited with sparking the craft brewing business in the US when Fritz Maytag bought it in 1965. Mark Carpenter started there in 1971.
Herlinda knows a lot of people in the beer business worldwide and when they come to visit San Francisco, they want to visit Anchor Brewing.
Kim explains that they train people who work with beer, what it is, how to taste it, how to sell beer and even how to get more people to drink more beer.
Herlinda mentions that Lagunitas is a Dutch company now since Heineken has purchased it from the founders. Kim sees that the craft beer movement is very strong here in America. Mark says they should be happy that the breweries like Anchor and Lagunitas will continue to operate the same way.