Podcast: Play in new window | Download (Duration: 18:32 — 8.5MB) | Embed
Subscribe: Apple Podcasts | RSS
Mark Carpenter and Herlinda Heras are alone in the studio with Steve Jaxon on today's show. Later Herlinda will tell about Wilibees but at first, Mark starts with an IPA from Hen House. It's called Hollow Moon, 6.7% alcohol. Sirachi Ace hops and "Conan" yeast. It has an expiration date and they want you to drink it within 21 days.
Steve mentions that some of the commercial brands also were printing production dates ("born-on" dates) on their cans and bottles. The beer Mark has was released just last week. Herlinda asks what makes the difference between a beer for aging or for drinking soon? Mark says if it is high in hops and alcohol, it may age better, but otherwise, not.
Herlinda asks about a comparison between German and British styles, which Mark is happy to do. Mark says that these styles only go back to the 1800s. Herlinda points out that the bottom fermenting yeast is for lagers and the top fermenting yeast is for ales. The main thing to keep in mind is that both methods are intended to produce a nice clean beer, but by different processes.
Steve asks about IPA. Mark tells that when Britian was in India, some London brewers made a highly hopped ale that he thought could make it to India. But it still had to sit in England for a year, for fermentation. Then it had to make the voyage to India.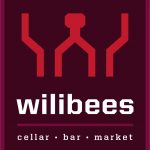 After the break Herlinda describes some events and tastings that are hosted at Wilibee's in Santa Rosa.
Then Mark talks about British beer. While German brewing is a long slow brewing process at cold temperatures to make a clear beer, the British process is much faster. It can be as short as seven days from the brewery to the bar. They brew the beer and go right from the fermenter to the keg or the cask. There is no holding time in the cellar. In the kettle, they add Irish Moss which is s seaweed which helps take the protein out of the beer. Then they add the isinglass, which helps remove the rest of the haze. The traditional English customer won't take a hazy beer.
Mark points out that they drink beer at room temperature, as opposed to warm climates where people drink cold beer. He finds it odd that they serve Guinness cold, even if here in the US they serve it at room temperature.
The English beers are far less carbonated because they don't go through a second fermentation. The British say that Americans like "gassy" beers.
But American craft beers are becoming very popular in the UK. A lot of new breweries are making American-style beer.
Herlinda mentions the 500-year-old law called Rheinheitsgebot, which specified that beer could only be made from barley, water and hops. At the time they did not really understand the yeast component. Now that young brewers want to use different ingredients, they are trying to make changes that will allow them to do that.