Podcast: Play in new window | Download (Duration: 26:36 — 12.2MB) | Embed
Subscribe: Apple Podcasts | Android | RSS
Pete Foppiano is sitting in for Steve Jaxon today on Brew Ha Ha, Mark Carpenter and Herlinda Heras are also in, and Fal Allen is back, the head brewer from Anderson Valley Brewing up in Boontville. Don Winkle is also here, he is a local attorney and expert in alcohol law. He prefers the term "cold beer attorney." Fal Allen was last on Brew Ha Ha in August of 2018, here is the podcast page of that episode.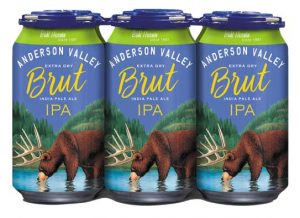 Fal Allen has brought his new Brut IPA, the Boonville Gold, a super light easy-drinking beer, and for extreme contrast, the Treble Kern, which is their triple wort fermented brew with a house mixed culture, which is then soured and they add currants to it. It takes about 18 months to make and is barrel fermented. It is available year-round.
There are over 7000 breweries in America now, which provide demand for services like Don Winkle's because the liquor laws are complex. Herlinda asked Don to come on the show to discuss some legal issues. For example, Herlinda sometimes has to try to get beer for charity events. There are a lot of laws that non-profits or anyone needs to be aware of if you are selling beer at a fund-raiser. There are a lot of these events throughout the coming Summer season.
Don Winkle says you should think of a non-profit as a vendor and a brewer can only sell to a licensed retailer or wholesaler. If a non-profit is pouring beer they become a retail licensee for that day. This allows the manufacturer to donate or sell beer to them. There are a lot of details and obligations to get the documentation right.
Thribble is a Boontling word. Fal Allen tells about Bootling, the local Mendocino dialect that was invented among the residents there. Thribble means three times.
Fal Allen heard about the Brut IPA style and he liked it, so he decided to make one too. He got all the information from all the people who were developing it. He didn't have to do a lot of experimentation himself. It uses an enzyme that breaks down a lot of the more complex sugars into simpler ones, so the yeast consumes more of it, making a dryer beer that features the hops more than other beers. It is very dry, accessible and drinkable. It is about 7% alcohol. Mark hears that they do late-addition hopping.
Herlinda mentions Boston Beer Company, makers of Sam Adams, and Dogfish Head Brewers, have announced a very surprising merger. Fal Allen thinks it is a good merger, since Dogfish has strengths in marketing and Sam Adams is strong in distribution. Now with 7000 breweries in America, shelf space is at a premium.