Podcast: Play in new window | Download (Duration: 13:34 — 12.4MB) | Embed
Subscribe: Apple Podcasts | RSS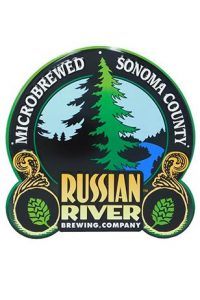 Russian River Brewing Company has special takeout offers for customers during Coronavirus confinement and Natalie Cilurzo is on the phone to tell Steve Jaxon and Herlinda Heras about it all, on the Brew Ha Ha podcast today.
The downtown pub is open daily from 11-8 for pick-up orders. Visit the website for the menu and call (707) 545-BEER to order for delivery in and around Santa Rosa. They are all wearing masks, keeping distance and sanitizing everything so they have a safe environment. They are able to ship beer directly to customers but only inside California. They are also shipping bottles to supermarkets and grocery stores, so business is still down but not by as much as they feared at first.
Steve Jaxon reads the report that Pliny the Younger brought in a record 5.1 million dollars to the local economy in February 2020, according to the headline. Here is the news in a May 14, 2020 article in the Press Democrat. Natalie was reluctant to inquire about this year's results due to the extraordinary situation. She expresses her gratitude to the fans. She also says they hope to keep the experience smooth running so that people don't have to wait so much.
The Windsor location made it possible to put Pliny the Younger with its superior equipment.
Is it too early to plan 2021 Pliny the Younger? Yes, although whatever happens it will be different. Natalie says, "I can't imaging having large gatherings not only approved, but appropriate. We are worried about the safety of our customers… As time goes on I'm sure we'll come up with some creative things to do."
Asked about the prospects for reopening, Natalie says that the brewery is required to serve food with alcohol, their license is not to serve alcohol alone. So if the rules restrict restaurants, that will have to adjust to make that practical.