Podcast: Play in new window | Download (Duration: 9:16 — 4.2MB) | Embed
Subscribe: Apple Podcasts | RSS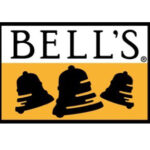 Bell's Beer is now available in California and John Mallett from Bell's Brewery calls in to Harry Duke and Herlinda Heras on Brew Ha Ha to tell about it. He is an old friend of Vinny and Natalie Cilurzo. They have a history of working together, including founding the Hops Quality Group.
Bell's Beer has not been available in California, until now. John is very pleased to be able to get into the northern California market. The brewery has won some of the same awards that Russian River Brewing Co. has won. The brewery has grown steadily since its founding in the 1980s. He has been at Bell's since 2001. Their website tells the whole story of their beers available today, as well as their entire history. They also do a lot of community support and outreach.
The Beer Finder on the Bell's website is a search tool that will point you to where to find all of their beers. The page is a database lookup, so you can enter search terms such as location, type of beer, type of retail location and distance from your zip code. The database will then return search results to suggest where to go to get the beer. There are 30 different locations around Sonoma County where Bell's Beer is available. Bottle Barn also has some of their beers.