Podcast: Play in new window | Download (Duration: 26:52 — 24.6MB) | Embed
Subscribe: Apple Podcasts | RSS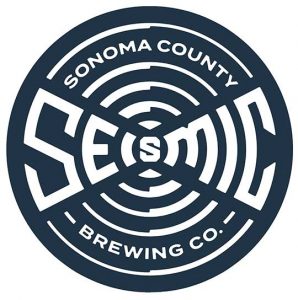 We have two guest brewers from Seismic Brewing Co. on Brew Ha Ha today, Anthony Ayez aka Turbo and Christian Toran, brewing engineer. They are celebrating Seismic's 5th anniversary this year.
Tremor is their sister brewery, all organic and all locally sourced. They have won several important awards lately for their Tremor California Light Lager. It won 2021 Gold medal at Great American Beer fest and a silver the year before. It also just won at the World Beer Cup in Minneapolis. This international award only happens every other year and it is the biggest award in the business.
Seismic grew up developing recipes in their owner's garage, and now they run a sustainable brewery in Santa Rosa. They have world-class water re-use practices. They have been located in the Barlow in Sebastopol for the last three years. May 20-22 they are throwing a birthday party called Megafest.
Seismic has grown to 7,700 barrels last year and already 2,400 barrels this year, by May. Tremor California Light Lager, the brand that won the gold, "… is our OG brand for the Tremor family."
Their wastewater treatment and other sustainable practices are world-class. Reclaimed water is cleaner than drinking water standards.
The Megathrust is a higher alcohol IPA that was not as widely known. Now it is finally being put in cans. This is their first 16-ounce can. Herlinda mentions that canning saved a lot of breweries. Seismic does have a big canning system. Their owner is Christopher Jackson and the Jackson family is dedicated to sustainability and best ecological practices. He will be on this show next week to talk about that and more. Herlinda also has some news, since Seismic has recently purchased Golden State Cider.
Tremor uses 100% Organic Admiral Pilsner malt from Admiral Malting in Alameda, California. They developed their processes and recipes together. They are mimicking classic styles with their own twist on them that are truly delicious.
Seismic's purchase of Golden State Cider is nice news in the business. They are neighbors in the Barlow and the companies share such similar core values so it is "a match made in heaven." Herlinda also mentions that Brian Hunt of Moonlight Brewing has managed to "get out from underneath Heineken." She can't talk about many details yet but they will be on the show when they can.
Seismic Brewing Co. is located in the Barlow in Sebastopol:
Mondays through Thursdays 3pm-9pm,
Fridays 2pm-10pm,
Saturdays 11am-10pm,
Sundays 11am-8pm.
Megafest runs from May 20-22, a big party with music celebrating their 5th anniversary. Several of the bands that will be playing are actually made up of musicians who work in local breweries.