Podcast: Play in new window | Download (Duration: 19:34 — 17.9MB) | Embed
Subscribe: Apple Podcasts | RSS
Marcus Baskerville, co-founder of Weathered Souls Brewing Company, joins Steve Jaxon and Herlinda Heras today on the Brew Ha Ha podcast. Marcus Baskerville's project "Black" is Beautiful is featured in this article in Forbes Magazine. entitled "Weathered Souls' Black Is Beautiful Campaign Shows Racial Solidarity In Craft Beer."
Weathered Souls Brewing Company will celebrate its fourth anniversary this November. They are located in San Antonio, TX. Marcus grew up in northern California. They have been the #1 brewer in San Antonio for the last couple of years. They are known for their Stout beer and they have a lot of local support. There are less than 30 black-owned breweries in America and Weathered Souls Brewing Co. is one of them.
They toast with Pliny for President 2020 from Russian River Brewing.
The Black is Beautiful collaboration is up to almost 600 participating breweries around the world. He has created a recipe for a Stout beer, his specialty. Breweries can download the recipe and either follow it carefully or adapt it. The plan is for breweries to donate the profits locally to organizations supporting police reform and social justice. The idea is for this project to start conversations and projects on a local basis in as many places as possible.
Marcus says that he has found the brewing industry to be inclusive and welcoming. Beer can be, "…the first step in creating change." He remembers being inspired by Annie Johnson winning Home Brewer of the Year.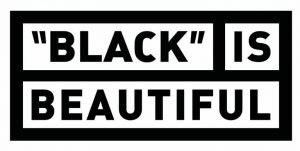 ---
Visit the Russian River Brewing Co. for updated opening hours and to see the menu. (707) 545-BEER.