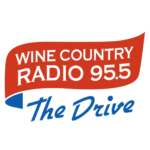 Brew Ha Ha with Harry Duke and Herlinda Heras is a live radio show and podcast all about craft beer and the people who produce it. The show is produced live on Thursday afternoons at 5pm as part of The Drive with Steve Jaxon, now heard on Wine Country Radio 95.5 FM (Mon.-Fri. 3-6pm).
The Drive is Sonoma County's favorite radio show, with a roster of guests including local officials, journalists and reporters, public officials, artists and performers and more. The show is #1 in its time slot with a stadium full of daily listeners.
With so many large and small craft brewers in the area, Brew Ha Ha is perfectly situated to have access to the most interesting people in the world of craft beer today.
Harry Duke
Harry Duke had been the Theatre Correspondent for The Drive with Steve Jaxon on KSRO since 2015, when Steve asked him to come aboard as the Drive's regular co-host in 2021. Later, Harry became the co-host of the Drive's Brew Ha Ha, along with Herlinda Heras. 
Harry has long made it a point to visit a microbrewery in every city where he has lived or traveled, from Siskiyou County, California's Etna Brewing to Oklahoma City's Twisted Spike Brewing to Millville, New Jersey's Glasstown Brewing. Harry is partial to pilsners and Belgian Tripels but he is always willing to try (and frequently enjoys) other beer styles. 
Herlinda Heras
Herlinda is one of the busiest and most well-connected people in the craft brewing world. She often travels around the world attending beer industry conferences and judging in brewing competitions.
Herlinda also presents "Brews News with Herlinda" on The Drive, on Thursdays before Brew Ha Ha, an occasional feature covering international news in the brewing business.
She brings a wide range of guests to Brew Ha Ha. They range from the most important and influential people in the brewing community to some award-winning individual home brewers with great stories to tell.
Brew Ha Ha Founding Fathers Steve Jaxon and Mark Carpenter
In the earliest days of Brew Ha Ha, Steve Jaxon hosted the show featuring Joe Tucker, founder of RateBeer.com, with Herlinda Heras. After Joe moved to another city, it became Brew Ha Ha with Steve Jaxon and Mark Carpenter. You can hear them on the archived podcast editions of this show, beginning with this edition from February 8, 2018.
Steve Jaxon has been the host of The Drive, weekdays from 3 to 6 PM, for more than 15 years, and he celebrated 50 years in radio in 2023.
Mark Carpenter was the brewmaster at Anchor Brewing in San Francisco. Since starting there in 1971, he produced the beer that made Anchor Brewing famous as one of the leaders in craft beer, before that even became a local trend. He shares his extensive knowledge of beer and brewing in every episode he is in.
---
The New 2022 Brew Ha Ha Logo
Here are small and large sizes of the new 2022 logo with our current host names. Guests may download these files and use when promoting their appearance on the show.
BHH logo, 1400 x 1400 pixels @ 72 pixels/inch: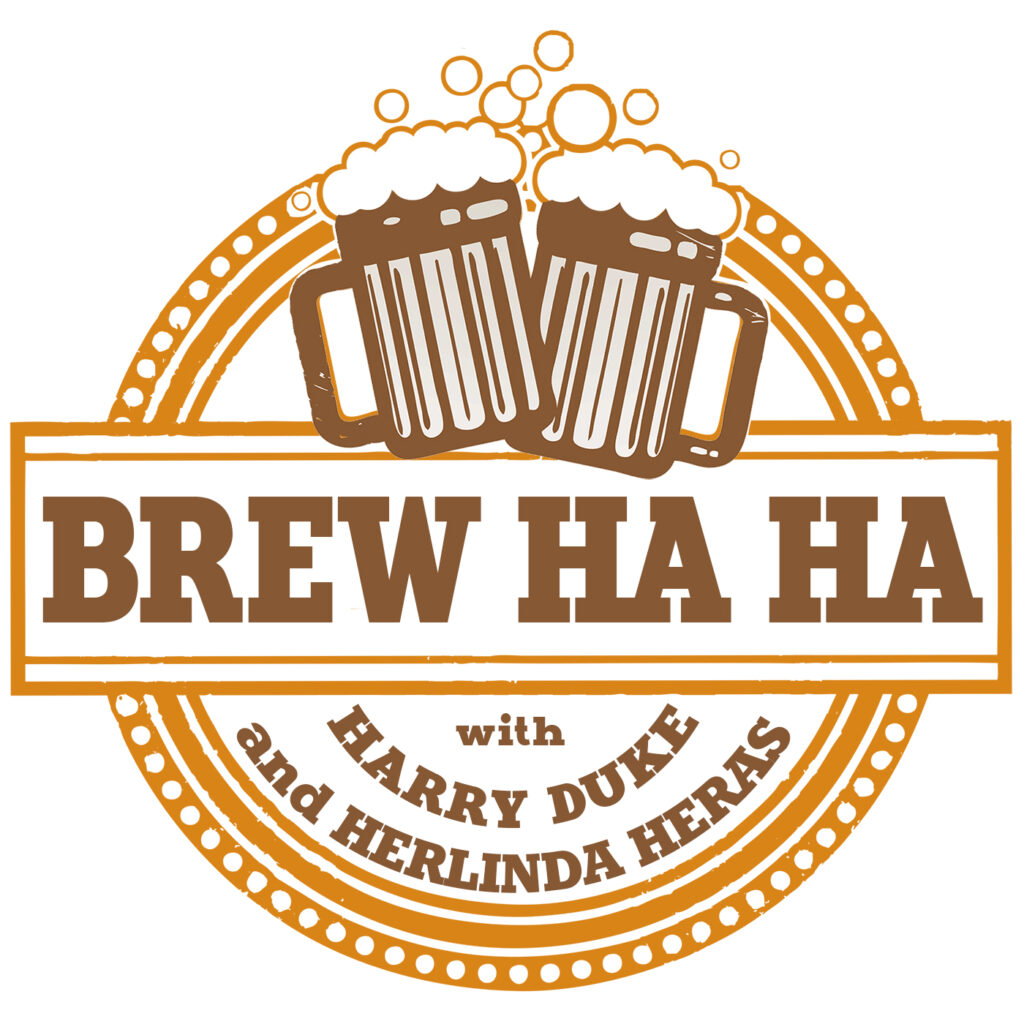 BHH logo, 512 x 512 pixels @ 72 pixels/inch: