Podcast: Play in new window | Download (Duration: 27:46 — 12.7MB) | Embed
Subscribe: Apple Podcasts | RSS
This week Brew Ha Ha is 2 parts. Mark Carpenter tells about his career with Anchor Brewing in San Francisco. Then Herlinda Heras is in Finland and calls us from Helsinki.
Mark Carpenter begins his story with his quest for a more interesting career as a young man in San Francisco in 1971, and proceeds through his first encounter with owner Fritz Maytag, his fortuitous hiring, a description of the facilities, their brewing process, the success of Anchor Steam Beer and several other cool stories from those years. It's a great 9=minute summary of a very interesting story.
At the 9-minute mark, Herlinda Heras joins Steve Jaxon and Mark Carpenter on the telephone from Helsinki, Finland.
As Herlinda Heras calls in from Helsinki, Finland, it is the late afternoon California time so it is the middle of the night in Helsinki. Herlinda is there to be a judge in the Finland national brewing competition and also the Sahti competition. (Sahti is the old-time Finnish style of home brew.) She is enthusiastic about Finland for many reasons, including their social system as well as their brews.
Russian River Brewing Co. is also open at both sites, in Santa Rosa on 4th Street and in Windsor. Herlinda brought a dry-hopped Pliny the Elder in a can, to Finland. She was at the Windsor location and a famous drag racer from NHRA was there with a race car for pictures.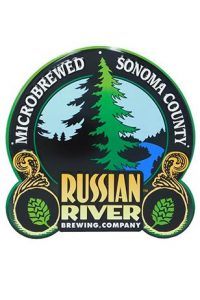 Herlinda describes judging Sahti. It is the oldest brewing style in the world. Unfortunately Skype had glitches so the call is shortened.
Harry Duke and Mark Carpenter then discuss the trends in beverages, including hard seltzer. Mark Carpenter remembers Zima, he mentions Bartles & James wine coolers. "They come and go," says Mark. He's not a fan. Harry mentions that some companies have continued to make them because they are easy to make. The success of the product depends more on marketing because the product is rather plain. AB has stopped making theirs.
Mark Carpenter says that you never know what the next big thing will be. He suggests that lighter craft Pilsners may begin to appear. Possibly, part of the reason for that is that IPAs became such a contest in how much hop flavor you can put into the product. There would be a natural swing back in the other direction, from brewers that "… are all trying to out-hop each other." Liberty Ale and Sierra Nevada Pale Ale, and Hen House, are excellent alternatives.
Mark's personal belief is that craft beer is here to stay. Once you drink those, you're not going back to the major brands. It's like getting into espresso coffee; you don't go back to regular coffee because there is too much flavor there. Mark would like to see the beers get down to about 5% alcohol. Beer drinkers like to drink volume but don't want to get inebriated. This is like English lagers, you can drink them and not get too intoxicated. Some brewers are also making non-alcoholic beers. Those are nice for people who like a refreshing beverage but don't want alcohol. Some of the "Daytime" beers (such as one by Lagunitas) are very popular. Harry points out that the flavor of the beer is what makes it, and domestic light beer have none. Once you get used to beer with a genuine flavor and body, you don't go back. This is why the major brewers are investing in craft beer. Mark Carpenter says that Coors' Blue Moon is an example of a good one, made by a major producer.