Podcast: Play in new window | Download (Duration: 34:36 — 15.8MB) | Embed
Subscribe: Apple Podcasts | RSS
Ted Vivatson from Eel River Brewing Company is our guest on Brew Ha Ha with Harry Duke and Herlinda Heras. He is the owner and co-founder of the brewery, which is located in Humboldt, California. They opened in 1995. About two years after that, they were pioneers in organic practices.
Ted grew up in Danville, California and was deployed in Germany in the US Army and there he got to know high quality beer. After he left the service, he noticed that there was no good local beer, so he and some friends set about to make some. Today Eel River is one of the oldest craft breweries in America.
He took a temporary job in the US Forest Service while studying engineering and home brewing. It wasn't always easy to find ingredients and equipment back then before home brewing became popular. He took classes at UC Davis and the Siebel Institute. Now, he and the other craft brewing pioneers are seeing their children move into the same business.
They are tasting a beer called Climax which is named after a locomotive train. He made it to order for a friend who asked for a "naked" beer, meaning something plain and simple with no altered ingredients.
It was really hard to find organic hops and grain back then. They found organic hops in New Zealand and they had to send someone down there to secure the first supply. This is a very simple beer with a low ABV and only 100 calories per serving.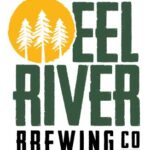 The next beer tasted is a California Blonde Ale which has won 5 medals at the Great American Beer Fest. They also have opened their Amber Ale. Their first organic beers were limited by what ingredients were available.
Ted Vivatson was also a pioneer in hard selzer, and Herlinda and Harry agree that his hard selzer the best tasting one around. They worked on it for about two years, to develop the right recipe. Finally they got it right. It's the only one naturally fermented.