Podcast: Play in new window | Download (Duration: 14:28 — 6.6MB) | Embed
Subscribe: Apple Podcasts | RSS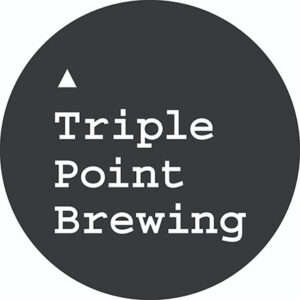 Triple Point Brewing founder Alex Barlow joins Harry Duke and Herlinda Heras on Brew Ha Ha today. Alex has been a judge with Herlinda at some international beer competitions. One of his beers won at the Portuguese competition where Herlinda was a judge earlier this year. Triple Point Brewing is still fairly young. It is the successor to another brewery which didn't make the cut financially but which was successful otherwise, including a good location and good partners. Alex also ran a beer sommelier school in England. He worked for Bass for 18 years and did consulting for 14 years doing beer education and training.
Herlinda and Alex were in the middle of judging a beer competition together when the news of Queen Elizabeth II's passing reached them. He says it felt strange to be away when it happened and they all shared a toast to her memory. Triple Point Brewing is located in Sheffield, which has a population of 660,000, 20 breweries and a student population of about 60,000. It is surrounded by countryside and there is cycling and climbing all around Sheffield, in Yorkshire.
They focus on Lagers and the new style hoppy pales. Alex also likes the west coast pale ales and IPAs so they make some of those too. Their biggest selling beer is the Hellas Lager. They have a Fest Beer ready for Octoberfest, with Bavarian hops. He compares it to toast with marmalade on it. Anyone could enter at the Iberian Beer Awards, and he did enter and win, but with a different brew.
Herlinda has opened a Grape Ale from Dos Corvos in Portugal. This is the style that won in Iberia, but the brewery is from Poland, which was surprising. Alex likes being able to make good tasting beer by experimenting with ingredients. There are three different ways to make Grape Ale. One is aging beer in wine casks, which is fairly common. More recently people use wine must and age beer on that. Otherwise, they mix grape juice with the beer wort and then ferment them together. That third one is Herlinda's favorite way. You can combine those techniques too.