Podcast: Play in new window | Download (Duration: 30:03 — 13.8MB) | Embed
Subscribe: Apple Podcasts | RSS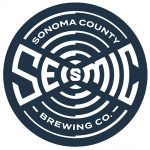 Andy Hooper, brew master at Seismic Brewing Company, is our guest today on Brew Ha Ha with Steve Jaxon and Mark Carpenter. Karen Bianchi is also in, representing the 14th annual California Artisan Cheese Festival and also the  Valley Ford Cheese & Creamery. Herlinda Heras is back to tell about her latest European trip.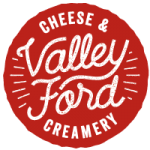 The Artisan Cheese Festival has a full schedule of seminars and practical exhibits in different locations, plus "Bites & Booze" which will be held in an airplane hangar. March 27, 28 & 29, the full schedule is at their website, here:  https://www.artisancheesefestival.com/event. It has grown in size and this year the tours are happening on Friday and there are seminars at the Flamingo in Santa Rosa. Sunday is the big marketplace, starting with Bubbles & Brunch. Chef John Ash is going to be paired with Valley Ford Cheese & Creamery.
Seismic Brewing sold their first keg in the Summer of 2017. They are located at 6700 Sebastopol Ave, in Sebastopol, in the Barlow. They brought several Seismic beers, mostly in cans. Shattercone IPA is the first beer tasted. A shattercone is formed when a meteor hits the ground, leaving a shattered cone shape. It uses hops from Idaho, Washington and from Germany.

Visit our sponsor The Beverage People on 1845 Piner Road in Santa Rosa, for the best equipment, supplies and instructions for all your home brew and fermented food projects.
Herlinda has brought back some beverages from her trip to Italy and Switzerland including a beer flavored liqueur.
Karen Bianchi tells how Valley Ford Cheese & Creamery is now open on Hwy 1 in Valley Ford. They make three types of cheese, each one based on a traditional Italian type, so there is one based on Montasio (from the north-east Friuli region), one based on Fontina (from Piedmont, the north-west) and one that is like a Gorgonzola, which comes originally from a town called Gorgonzola in the middle of Lombardia, in north-central Italy. (It's the third-to-last stop on the green metro line, outside Milan.) She also brought an aged Estero Gold that is a lot like a Parmigiano, which literally means "from Parma" in Italian. Their Gorgonzola won 3rd place in the US Cheese Championships last Spring, and the plaque arrived the day that they opened their new shop.
Finally, Herlinda tells a bit about her travels, she was just in Italy judging their national beer competition. Since the Coronavirus covid-19 has been spreading in Italy, she had some issues getting through airports but she made it.