Podcast: Play in new window | Download (Duration: 27:33 — 12.6MB) | Embed
Subscribe: Apple Podcasts | RSS
Herlinda Heras calls in from Italy
Brew Ha Ha today has Herlinda Heras calling in from Italy via Skype from the 2019 Italian Beer of the Year convention in Rimini, where she is one of the judges. Beer writer Jay Brooks joins Steve Jaxon and Mark Carpenter in the studio again this week.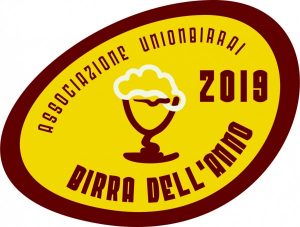 The convention and competition is called Birra dell'anno ("BEE-ra del LAH-nno") or Beer of the Year. It is a promotion of the Unionbirrai ("oon-YOHN bee-RA-ee"), the Association of Italian Beer Producers.
Rimini is an Adriatic coastal resort town near Bologna, south of Venice, that fills with vacationers from Italy and all over Europe during the Summer. They also host a lot of conventions and trade shows during the off-season, such as this. "It looks like Coney Island but deserted," says Herlinda.
Pete Slosberg is there. Della Toffola also has a stand. There are quite a few craft brewers in Italy. There are just Italian beers being judged. There are 100 judges from all over the world. There are probably about 20 of the judges are women, which is a lot compared to what Herlinda has seen. There are lots of craft brewers in Italy and many varieties. There is grape flavored beer, chestnut beer and grappa beer.
They are in the Emilia-Romagna region of Italy, which is where great food products come from, such as prosciutto crudo, parmigiano reggiano, tortellini, mortadella and many many others.
Jay Brooks with Chocolate and Beer
After Herlinda's call, Jay Brooks shares lots of chocolate that he has brought, to taste with different beers.
First, Steve asks Mark Carpenter to talk about the Super Bowl ad for Bud Light where they claimed that their beer is made without corn syrup. Time magazine's coverage of it said that this fact doesn't make the beer better or less wholesome. Mark says that it is funny but a moot point because there is no difference in brewing between using corn syrup or rice, as Bud does. Corn syrup starts as sugar and rice becomes sugar. Mark explains that at Anchor, they were all barley malt, which was one thing that set craft brewers apart. Now, craft brewers use every ingredient under the sun.
Jay Brooks writes the Brookston Beer Bulletin. He covers any aspect of the beer industry. He also judges beers, writes a syndicated column and a blog and has written several books on beer. Jay has brought chocolate and dark beers, which go well together. You get naturally chocolate flavors in the darker beers because of the roasted malt. They drink a Sierra Nevada 30th anniversary bottle, a colaboration between Fritz Maytag of Anchor and Ken Grossman of Sierra Nevada.