Podcast: Play in new window | Download (Duration: 30:41 — 14.1MB) | Embed
Subscribe: Apple Podcasts | RSS
Adam Spiegel from Sonoma Distilling Company is back with Steve Jaxon, Mark Carpenter and Herlinda Heras today. Adam tells how they started with a 700 square foot distillery, then into a 6000 square foot facility for the last five years, and now they have a new 12,000 square foot facility with a 9000 square foot barrel room. Now he can make more whiskey and better whiskey.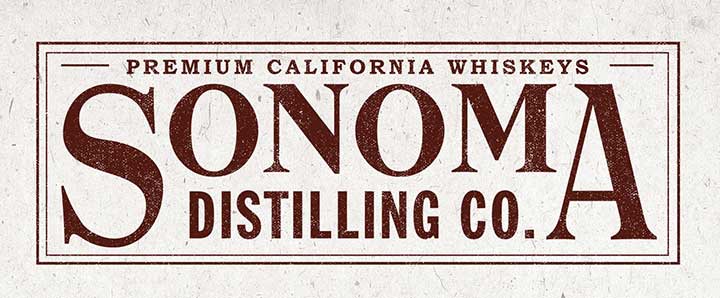 He started making beer and wine, then grappa, then whiskey. He explains what grappa is, which is a distilled product made from the pumice, the leftover crushed grapes and other material that is left over after wine is made. They "rehydrate" the material then distill it. The pots distillation method will produce a lower alcohol, more full bodied whiskey, with more viscosity and esters and mouth feel. This is what he wants in a premium product and he will continue to do it.
Mark helped start the distilling program at Anchor Brewing and they had licenses to do distilling, wine and beer. Each one had to be a separate operation, but you could have all three. The winery was actually across the street. Adam says that Mark paved the way for him. Anchor was one of the first 40 distilleries in the US. Adam was one of the first 200 American distillers in 2010 and now there are over 1800. Even in Sonoma County there are about 25.
He describes their year-round Rye and Bourbon whiskeys and their seasonal cherrywood rye and cherrywood smoked bourbon. He uses the flavored whiskeys to make reduction sauces.
Herlinda mentions that Adam was just on the cover of Whiskey International magazine.
They have pot stills instead of column stills. Columns stills are good at a single pass, distilling a product over and over again and they are very efficient. Pot stills are a lot more work but produce "…highly viscous, super-ester-driven really full-bodied whiskies." Adam says this is the California ethos of whiskey production. They use new char American oak. They use some 30 gallon barrels for more rapid aging, which allowed him to sell his product sooner. Mark agrees that the new charred barrels make the whiskey come to life much quicker.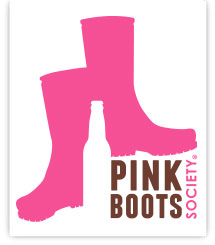 In part two, Herlinda Heras welcomes two representatives of the Pink Boots Society, an international organization for women who are involved in any way in the beer business. Mark thinks it's great that there are women working in breweries now. Sarah Gibbons from the Stone Brewery Restaurant and Taproom in downtown Napa and Katie Green who works at Grav South Brewery in Cotati.
The Pink Boots Society was created for women in brewing to have a community. Teri Fahrendorf founded it with Laura Ulrich who is the current president. They are tasting a promotional brew, a Brut IPA, a c0llaboration brew made by some Pink Boots society members. One of the hops is an experimental hops named the Lotus, and another, Mosaic.  (The inventor of the Brut IPA style, Kim Sturdevant, was on Brew Ha Ha last November, here is the episode.)
Sarah describes the Stone Brewing building in Napa, which is a historical building and they do a lot to maintain it. They have phenomenal brewers making Napa-specific beer. They also have their big brewery in Escondido, near San Diego.